Communities Get Involved After Hurricanes Strike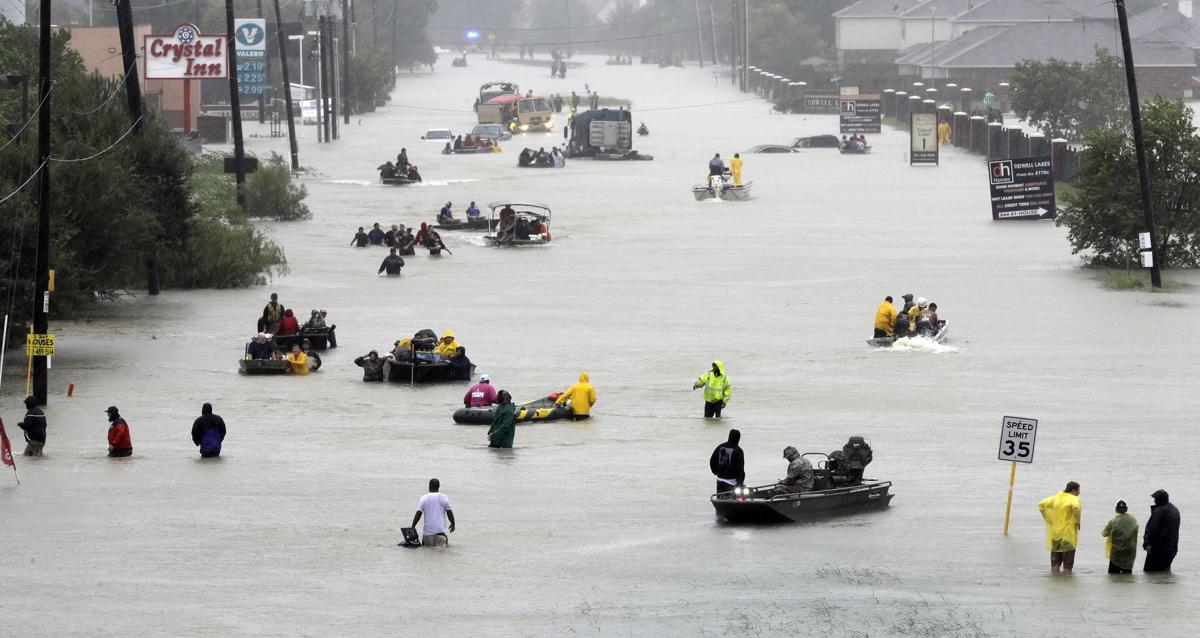 While Texas residents are now living among the aftermath of Hurricane Harvey, members of the National Guard from all around the country have been deployed as the state goes through a period of recovery. During the hurricane crises many people are brought together despite their conditions as seen with the National Guard's assistance and help among the community's members.
Manny Smiley, a temporarily retired National Guard member from Northwest Arkansas, is remorseful that he recently retired just before the hurricane hit. After spending 6 years in training, he was just short of putting what he learned into use.
"It is good that no natural disasters or major wars were initiated, but having spent six years in the Guard and never deploying made the experience seem less impactful. I wanted to help and be useful as I was trained to be," Smiley said.
While the National Guard is not trained specifically for hurricane relief missions, many of their general training can be used in this situation. The majority of their training teaches members to handle stressful situations while maintaining a calm, under control environment for those they are helping. Basic first aid skills were incorporated in their training so that the Guard can assist people who sustain injuries while they wait for paramedics to arrive. Members are able to coordinate safe zones and provide supplies for those in need.
Tom Carnes, a National Guard member and a Bentonville local, was sent to an area in Texas to help with disaster relief among the community. His unit has been training and preparing in order for our country to recover from the events that unfolded along the coast. The devastation from the hurricane and the flooding brings together local and national communities to contribute in whatever ways they can. Stories of neighbors helping neighbors and people traveling from all parts of the country to assist in the crisis run rampantly over different media outlets, such as the news as well as Facebook.
"It was hard because we didn't really know when he was going to come home or what kind of work he'd be doing," Hannah Carnes, the daughter of Tom Carnes and a junior attending Bentonville High School, said about how she felt being without her father while he was deployed. "We were told it was originally going to be five days, but then someone said he might be gone for over a month. Not only that but we had to host my brother and his family without him there with us."
As time has progressed so has the damage around the world. Hurricane Irma strikes in Florida with strong winds and more devastation as families are left without houses in yet another US state. Soon after, Hurricane Nate hits US territory Puerto Rico. These tropical storms have caused damage along with community togetherness and support. People have lent their houses out to friends, stores have opened their doors to provide a roof over the heads of those evacuated.
"I think it's been really amazing seeing how once people feel led to do something how fast and how big it can grow, and I think that that's what has happened with the support for the hurricane crises. I really don't like to hear about anyone hurting or struggling but I'm glad to see how much people are doing to help." Senior Emily Boyer said.
The devastation and loss resulting from these disasters bring something to gain- a stronger community overall. While looting became a serious issue among those left alone, those who stuck together grew closer and helped each other. What's important is what actions are taken after a crisis in spite of the harsh circumstances.